Jequita Potts (J.P.) McDaniel, Author
J.P. (with Jon Van Zyle's original artwork)

JOHN DENVER and MARY MURIE

J.P. (Jequita) McDaniel has teamed up with esteemed Eagle River, AK artist,

Jon Van Zyle to create an important and unique picture book, published in late

2010 by Taylor Trade/Rowman & Littlefield. The lyrical text and stunning full-color paintings tell

the story of the famous woman conservationist, Mardy Murie. We're excited

that former President William J. Clinton has written a heartfelt endorsement of the book

us. He presented Mardy Murie with the Presidential Medal of Honor during his

administration for her outstanding contributions to environmental preservation. Among other achievements, Mardy and her husband, Olaus, were responsible for the establishment of the Arctic National Wildlife Refuge in Alaska.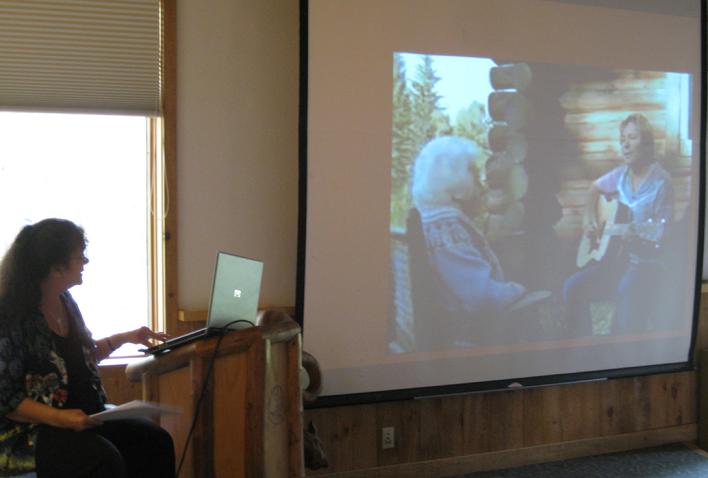 J.P.'s Aspen, CO Presentation re Mardy Murie
| | |
| --- | --- |
| KRISTEN GIRARD, Teton Science School, at Murie Center 2017 | Agent Sandy Fuller at Murie Center 2017 |
Copyright ©
2023 by Sandy Ferguson Fuller. All rights reserved.